Teater på Broadway i New York!
Velkommen teaterfan! Her finner du en liste over alle teaterforestillinger som spilles på Broadway i New York. Du kan enkelt sortere ut ifra hvilke forestilinger som er mest populære blant nordmenn, laveste pris, andre kunders opplevelser eller alfabetisk rekkefølge. Kos deg i New York!
Teater på Broadway i New York!
Svart etter
Topp 10
Pris
Anmeldelse
A - Å
The Gin Game
Make sure to get your tickets to The Gin Game, where stars collide, as two-time Tony Award and Academy Award winner James Earl Jones squares off with three-time Emmy Award and Tony Award winner Cicely Tyson.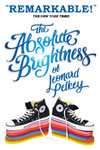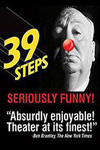 39 Steps
The two-time Tony Award-winning 39 Steps is a comedic spoof of the classic 1935 film, with just four 'insanely talented' actors portraying more than 150 characters, sometimes changing roles in the blink of an eye. Book your tickets online!
Clever Little Lies
Clever Little Lies is an outrageous new comedy about love, family and the secrets we keep starring Marlo Thomas! Book your tickets for Clever Little Lies on Broadway here!
Therese Raquin
Thérèse Raquin is a tale of love, lust, betrayal, and guilt. Experience Academy Award, Golden Globe and Olivier nominee Keira Knightley in her Broadway debut. Book your tickets online!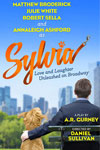 Sylvia
Experience Sylvia starring Matthew Broderick! The world of a middle-aged New York couple is turned upside-down when the husband brings home an exceptionally engaging canine running loose in Central Park in this hilarious and heartwarming comedy. Find your tickets here!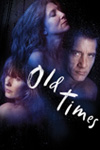 Old Times
Academy Award nominee Clive Owen makes his Broadway debut in Old Times, an unsettling drama of desire and blurred realities by Nobel Laureate Harold Pinter. Get your tickets here!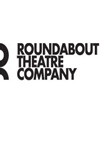 Significant Other
Significant Other is about Jordan, a nice Jewish boy navigating New York City's dating scene. With his heart set on finding the perfect guy, Jordan leans on his close-knit group of girlfriends for support, even as they begin to find boyfriends of their own. Buy your tickets here!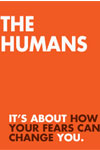 The Humans
The Humans is a fresh look at the hilarity, heart and horrors of the modern American family. Book your tickets for The Humans in New York here!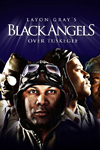 Black Angels Over Tuskegee
Black Angels Over Tuskegee is the story of the Tuskegee Airmen told in narrative of six men embarking upon a journey to become pilots in the United States Army Air Forces. Book your tickets for this powerful show today!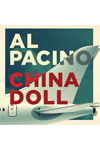 China Doll
Oscar and Tony Award® winner Al Pacino returns to Broadway in China Doll, a new play about big money, fast planes, a beautiful young woman, and other objects of desire.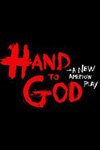 Hand to God
HAND TO GOD centers on shy student Jason, who finds an outlet for his growing creativity at the Christian Puppet Ministry in the devoutly religious, relatively quiet small town of Cypress, Texas. HAND TO GOD explores the startlingly fragile nature of faith, morality and the ties that bind us. Book here!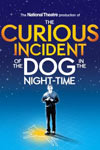 The Curious Incident of the Dog in the Night-Time
The acclaimed theatrical phenomenon is Broadway's Tony®-winning best play. The acclaimed National Theatre production of The Curious Incident of the Dog in the Night-Time is the most award-winning show of the year! Honored with 5 Tony Awards including Best Play, this "dazzling" (Associated Press) adaptation by Tony and Olivier Award winner Simon Stephens brings Mark Haddon's internationally best-selling novel to ...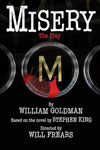 Misery
Bruce Willis makes his Broadway debut in the new play Misery, a nerve-wracking thriller based on the classic Stephen King novel. Misery plays a strictly limited run of 16 weeks only, so hurry up and get your tickets, if you don't want to miss the hottest play of the season!